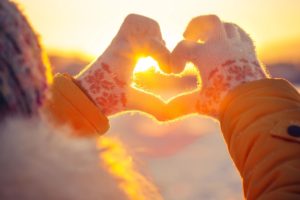 On my yoga mat yesterday morning I had some thoughts after reading a bell hooks quote about fear and love posted by a dear friend. I've been so saddened by the election results because it shows me that we are a nation divided, caught up in fear that leads to greed, anger and idolizing.
I pray that we humans can learn to see ourselves in each other. That we may be able to turn towards our own fears so that we stop projecting them on each other, thus creating perpetrators from potential allies. My wish for humanity, and especially my adopted country (these United States), is that we can have awareness and compassion for ourselves. When we can turn towards our own vulnerability, fear, insecurity, self-doubt and shame, when we are able to discern real threats from perceived ones, we can then have compassion for each other's struggles with those same demons.
We must be able to see ourselves in each other if we are ever to be really United. And to do that we must be willing to meet our own shadows with directness and kindness.