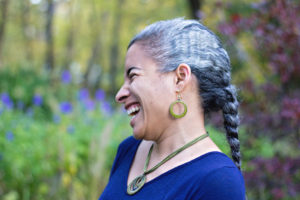 Do not kill the instinct of the body for the glory of the pose.  Do not look at your body like a stranger but adopt a friendly approach towards it.  Watch it, listen to it, observe its needs, its requests, and even have fun.  To be sensitive is to be alive…
To twist, stretch, and move around, is pleasant and enjoyable, a body holiday.
There is an unexpected delight in meeting earth and sky at the same moment!
-Vanda Scaravelli in Awakening the Spine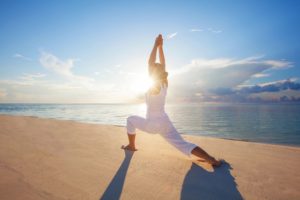 My last post described yoga as a feeling practice. When I read this quote by Vanda Scaravelli many years ago it resonated deeply, and I began to explore the idea of the practice being "an unexpected delight." The result is that my yoga mat has become a really fun place to be. A place to be tired and energized; a place to be terrified and gleeful; a place to struggle and a place to find ease; a place to laugh.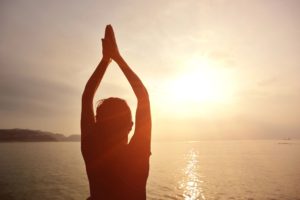 Peter Levine, who developed Somatic Experiencing, says you can't be curious and traumatized at the same time. And what is that if not the yogic principle of self-study (svadhyaya) combined with santosha (being with what is)? So for me, engaging curiosity on the mat has meant noticing what feels freeing and what feels constricting. The magic unfolds on my mat as I get curious about what feels right versus what is an imposed should – an external idea of how my body should be. Where is the prana (life energy) moving freely, where is it not, and how can I allow it to be free?
Every summer, in Chicago, I teach yoga to girls from West Africa who are in the US as part of Expanding Lives, an amazing leadership and empowerment program for young women. The girls have a blast on their yoga mats. They groan and exclaim when a pose is hard, they sigh and smile when it feels good, they bliss out when we're "just breathing." They have no sense that they should be serious and self-contained, so they just experience the practice.
When I started letting go of the shoulds on my mat, I began to also experience my practice as fun! Instead of struggling to make a difficult pose "right," I decided to get curious and relax, and often the pose would feel better and a smile would spontaneously emerge. Eventually I chose to smile rather than struggle, and before I knew it I was laughing from the sheer joy of moving my body in space (or even just holding still).
Sometimes I laugh because it's hard! It's exhilarating to be able to hold a pose until my muscles shake and my heart beats fast – listening for when my body says "Ok my dear, that's quite enough." My heart delights at the lyricism of a slow vinyasa. It's fun to fall out of a balance pose, giggling like I did as a kid. It's exquisite sensory bliss to lay in savasana (the rest pose at the end of class) with yoni mudra (a hand position) over my navel and feel prana move.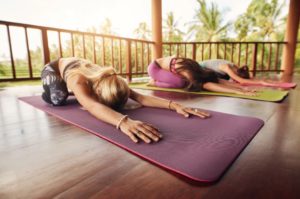 The body is a sensory instrument. How much we miss when we don't befriend it.
I do have to admit it's a bit of a challenge in group classes – I have to giggle softly to myself or risk disturbing the class. I'm told I have a particular way of laughing, so busting out in class the way I do sometimes on my mat at home might not be appreciated. I'm not suggesting we turn group classes into a free-for-all, but this holiday season, I wish for you that your practice can be a "body holiday."
Do you laugh on your yoga mat?
Namaste.